eCommerce is here to stay
In 2008 online sales accounted for 8.6% of all sales in the UK and by 2012 that figure had risen to 13.2%. That's a little over a 50% increase in 5 years, with 14% increase being seen last year alone!
According to research carried out by the Centre for Retail Research, in 2011, online sales in the UK accounted for £50.34 billion. For 2012 they expected that figure to increase to £57.39 billion, so as the volume of online sales continues to grow year upon year, it's clear that eCommerce offers enormous opportunities.
Allow customers to buy from you without the constraints of time or distance.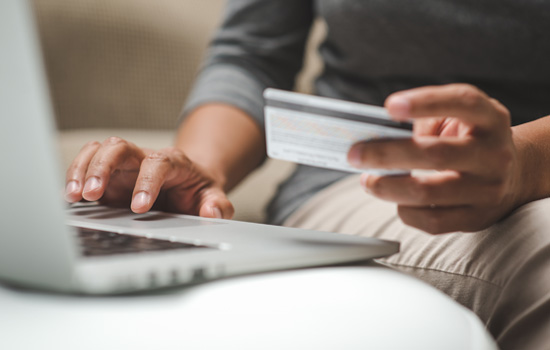 Benefits for your business & your customers
A well designed online shop can prove a business to be as professional and credible as its larger competitors. eCommerce is a powerful and profitable channel which can offer many benefits for both your business and your customers, including:
Convenience of choice, up to date stock levels and product information for your customers.
Savings for your customers through deals, discounts and loyalty schemes.
Lower operating costs compared to a traditional bricks and mortar business for both starting-up and on-going.
Increased sales by the use of up-selling special offers and discounts, and cross-selling related products.
Targeted marketing to your customers using built-in tools & techniques proven to deliver results.
At Exact Marketing we have several years' experience in supplying eCommerce websites to our clients. We have worked with a wide range of clients and created websites selling everything from van and car hire, luxury hampers, jams and chutneys right through to garden fertilisers and water features.
Secure, feature rich & easy to maintain
Using industry standard software and 128-bit encryption we can offer you a safe, reliable and secure eCommerce system. We'll tailor it to meet your needs; including optimising it for search engines using proven SEO techniques, we can also integrate your store with several payment platforms like PayPal, Google Wallet and SagePay. Other 'out of the box' features include:
Unlimited products – create and manage as many categories, sub-categories and products as you need.
Order management – a comprehensive ordering system allows you to track sales, email customers and print out auto-generated invoices.
Discount manager – use our discount and promotional manager to setup special offers on your eCommerce website.
Product search – all our eCommerce websites include a search feature to help your customers find products quickly.
Product options – if your products have multiple options such as colours and sizes, our system can deal with it.
Customer reviews – allow and moderate your customers' product reviews to increase your conversion rates.
Cross selling – use our related products feature to cross cross-sell products on category and product pages.
Affordable eCommerce websites
So if you are ready to embrace the world of eCommerce and looking for a provider with the necessary creative and technical skills to deliver a first class solution, then Exact Marketing are an excellent choice.
Take a look at some of our eCommerce websites and see what we mean.
Want to know more?  Let's chat…
Talk to us about eCommerce and selling online, call 01302 365165 today.